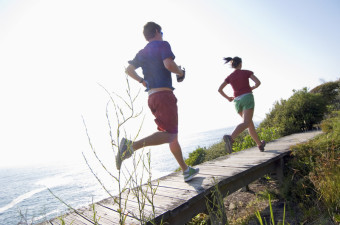 It's spring, and that means getting outdoors for fresh air and exercise such as tennis, golf, jogging and cycling. This is a popular time for people to begin their sports, especially during a pandemic, where outdoor activities are safer.
It is important to start with warm up exercises regardless of what sport you do. Starting with a brisk walk can improve overall circulation to your muscles and joints. Marching on the spot and gentle warm up swings mimicking your sport can also help prepare your muscles, tendons and joints for action.
Sometimes, regardless of how much you warm up and prepare for your sport, injuries can still happen. Common injuries include tennis and golfer's elbow, rotator cuff injuries, runner's knee, and plantar fasciitis. It's best to address any areas of pain or soreness early on before the injury becomes chronic.
At Striowski & Associates Physiotherapy, our physiotherapists are specially trained to assess, analyze and treat your injuries so that you can return back to the activities you love. We can also provide you with education and 'prehab' instructions as a proactive way to prevent injuries!

Helen Lee
Physiotherapist, BScPT, MScCH
Contact Me